BlackRock ESG assets surpass $500 billion
---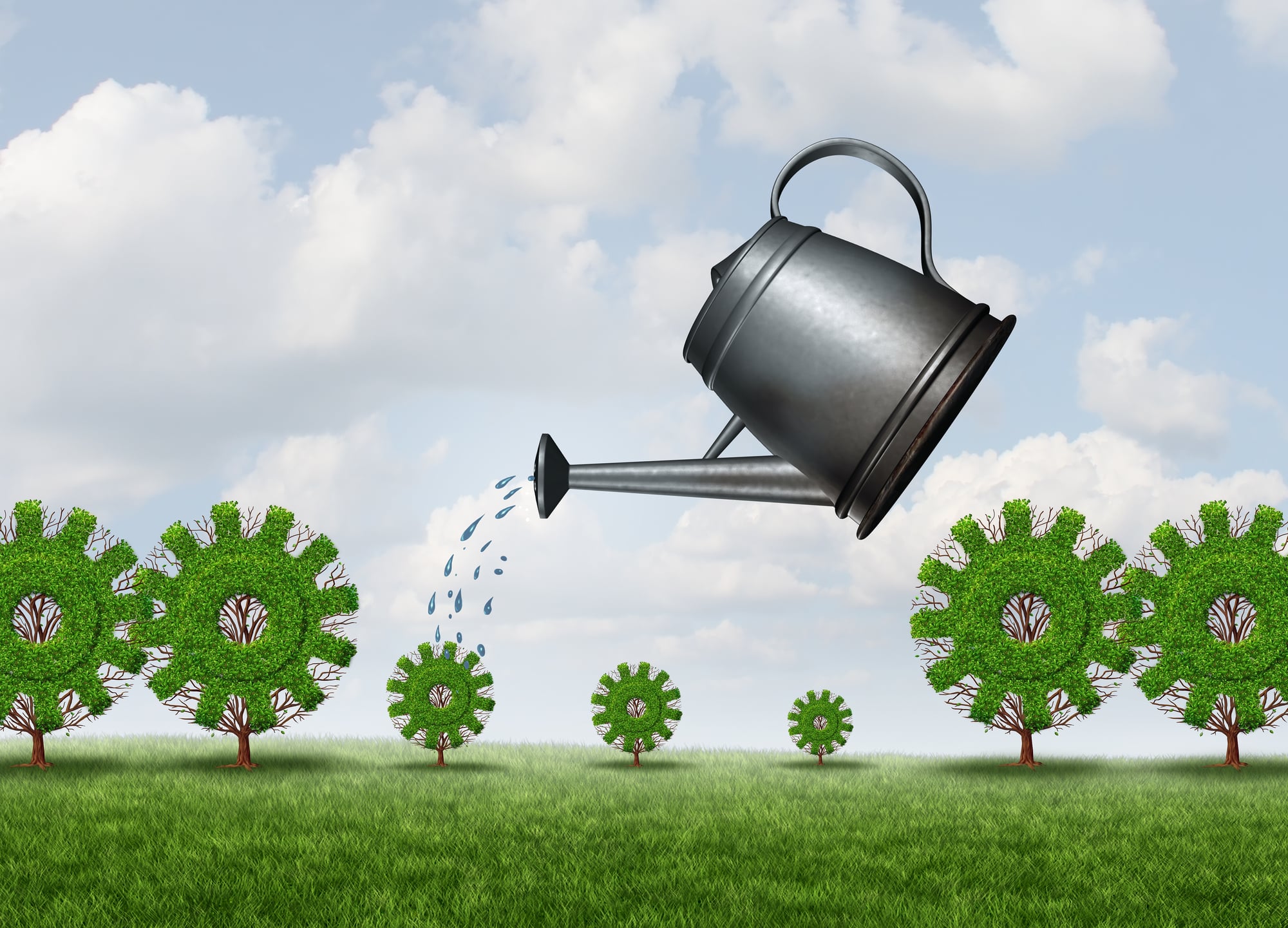 BlackRock's durable assets more than doubled in 2021 to $509 billion (€446 billion) while the fund manager's total assets under management broke through the $10 trillion barrier.
Larry Fink shares his thoughts on BlackRock's fourth quarter results https://t.co/k7QXvPqffv pic.twitter.com/UpTfry3Ufv

— BlackRock_News (@BlackRock_News) January 14, 2022
Larry Fink, Chairman and CEO of Blackrock, said on the earnings call that the momentum for sustainable investing has continued in 2021.
"We generated a record $104 billion in net inflows in 2021 as client demand for sustainable strategies accelerated," he added. "One of the greatest opportunities of this generation will be to help our customers navigate the global transition to a net zero economy."
According to Fink, more than $4 trillion in capital has moved from traditional investments to sustainable funds in the past two years. He said this is just the beginning, as the transition will not happen overnight and will require significant investment in technology.
BlackRock works with companies in a wide range of carbon-intensive sectors that are proactively transforming their businesses and whose innovation will be key to the global decarbonization agenda, which presents a significant investment opportunity for investors.
"We are intensely focused on helping our clients participate in these opportunities and understand the impact of the transition on their portfolios through better data and analytics," Fink said. "Our vision is to move more capital and transition than anyone else."
Sustainable investing contributes nearly 20% of organic growth each year at BlackRock and analysts expect the company's environmental, social and governance assets to hit $1 trillion before the end of this year. decade, compared to just $100 billion in 2018.
Fink said, "In Europe today, you won't get any mandates if you don't have a sustainability lens. In the United States, it's still quite mixed depending on the establishments, but it's growing.
About $61 billion of sustainable flows came from Europe in 2021, $31 billion from the United States and $8 billion from Asia-Pacific. Fink continued that growth in the United States came from BlackRock's ability to create personalized portfolios using Aladdin, its technology platform.
"That's the power of Aladdin for clients looking to view sustainability as an investment opportunity and a risk," he said. "I think this will continue to drive flows for years to come."
AND F
BlackRock had $540 billion in full-year 2021 total net inflows, reflecting 6% organic asset growth and 11% organic base fee growth, driven by record flows into exchange-traded funds and strategies active.
iShares, BlackRock's ETF business, generated a record $306 billion in net inflows in 2021, with fixed income and sustainable funds being the top contributors in the fourth quarter. Sustainable ETFs nearly doubled to $150 billion in assets under management in 2021 and core ETFs saw more than $100 billion in net inflows for the first time.
Fink said, "Our The fixed income ETF platform grew by double digits to $750 billion, even in one of the toughest macro environments for fixed income securities in several years.
He added that BlackRock has benefited from the diversity of its product mix across inflation-linked bonds, municipal bonds, sustainability and emerging market exposures, as well as the diversity of its customer base, as many use ETFs. for active portfolio construction.
In addition, he is optimistic about future growth because, late last year, the New York Department of Financial Services allowed insurance companies to treat diversified liquid fixed income ETFs as bonds with venture capital purposes.
"This puts bond ETFs on par with bonds in an insurance portfolio," Fink added. "We are really excited about the initial customer feedback and interest in ETFs as a result of this rule."
Active Strategies
Active strategies, including alternatives, contributed more than 60% of organic base fee growth in 2021, with net inflows of $267 billion. BlackRock generated a record $49 billion in active stock net inflows for the full year, which it said was led by top-performing franchises in technology, science healthcare and US growth stocks, as well as quantitative strategies.
Gary Shedlin, Chief Financial Officer of BlackRock, said on the earnings call: "We remain well positioned for the future growth of our active platform with over 75% of our fundamental active stocks, systematic active stocks and fixed income assets taxable above their respective benchmarks for the pure median for the last five-year period.
Fink continued that the active platform, including alternatives, contributed $267 billion in inflows – the second straight year of record inflows and nearly half of total net inflows. Active assets under management reached $2.6 trillion.
"Our results in active investment strategies have really been one of BlackRock's key transformations for many years," Fink added.
Clients are increasing allocations to alternative strategies as they seek diversification and higher returns and BlackRock has built a platform spanning infrastructure, private credit, real estate and private equity.
"To meet this demand, we raised a record $42 billion in client capital in 2021 to accelerate our growth as a leader in private markets," Fink said.
For example, infrastructure has significant secular tailwinds that drive growth and will be an important driver of fiscal stimulus for economies looking to build their future and BlackRock is one of the largest managers of infrastructure. Fink said the infrastructure platform has quadrupled in the past five years and the company will launch new vintages in its flagship fund and innovative strategies in this asset class.
Results
In the fourth quarter, total net inflow was $212 billion across all client types, investment styles and geographies – BlackRock's seventh consecutive quarter of core organic growth above its target of 5%.
Full-year revenue increased 20% to $19.4 billion, including record organic growth, record performance fees and continued growth in technology services revenue.
Shedlin said, "We grew organically at our fastest pace even as our assets under management reached new heights. We have continuously invested to grow industry-leading franchises in ETFs, Private Markets, Technology, our active investment platform and more recently in ESG and China.
He added that BlackRock will continue to invest heavily to scale and expand its capabilities in high demand areas such as full portfolio, private markets, wealth and sustainability.
"We are again targeting record investments in our people, strategic priorities and platform infrastructure in 2022," Shedlin added. "At present, we expect headcount to grow by up to 10% with a continued focus on optimizing our talent pyramid for more junior roles."
The asset manager is also investing in migrating Aladdin to the cloud and expanding the technology platform's ESG capabilities.
In June 2021, BlackRock announced a partnership with Rhodium Group to work with the independent research firm to define data sets for use in the asset manager's physical risk models. In the same month, BlackRock announced the acquisition of Baringa's climate change scenario model for Aladdin Climate technology.
Fink said, "Our long-term strategy remains to accelerate iShares' growth, create illiquid alternatives, continue to differentiate our technology to provide a complete portfolio solution, and become the global leader in sustainable investing. "