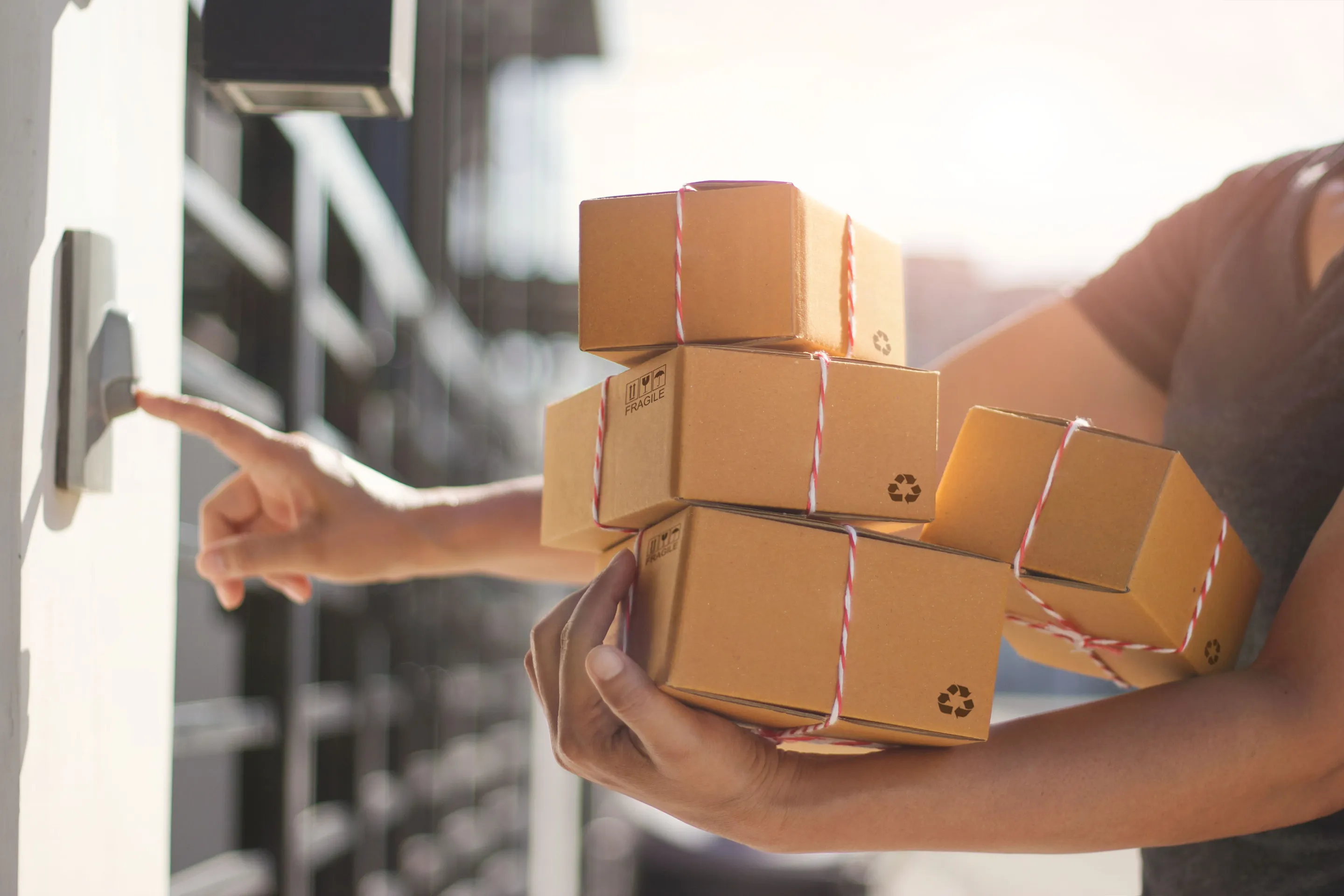 How to get free shipping on Walmart, Amazon, Target, Macy's
It's holiday shopping season, time is running out and there's an even greater chance than usual that you want to avoid the crowded shops.
What to do? Unsurprisingly, the answer is to continue what you've probably been doing for most of a pandemic-dominated year: shopping online. The problem is that the huge increase in online shopping is starting to lead to delays in shipment, which it could get worse as Christmas day 2020 approaches. Plus, delivery charges can add to complications and often seem unavoidable, especially if you're a procrastinator who needs super-fast shipping at the last minute.
To avoid commissions and receive your goods promptly, it's important to know how and where to get that magical combination of free shipping is rapid. The easiest option for shoppers is to sign up for a subscription service that offers unlimited free delivery of orders that often arrive within a couple of days or even the same day. Amazon Prime is one of these delivery services and the biggest player in the category. Walmart + is another, and the company has just made it easier for members to get free shipping within dropping the $ 35 minimum purchase requirement for most orders.
Note that these "free" delivery services should be marked with an asterisk, as they typically have a monthly or annual fee. Before you commit and shell out for a subscription, take advantage of free trials that generally last 15 to 30 days. There is no better time of year than now, when you are sure to order online, to test these services.
It is also good to consider free shipping options that do not require subscription or fees of any kind, because that way there is no risk of forgetting to cancel a service before the trial period ends and you are charged for the amount. And remember: there are likely to be some shipping delays in the coming weeks, so if possible, look for deliveries that will arrive at least a day or two before you really need them.
Below, you'll find all the information you need to know about subscribing to delivery services and free shipping, as fast as possible, from five major retailers, as well as details on a shipping service that provides free two-day shipping from dozens of shops.
Walmart and Walmart +
With a Walmart + subscription, you'll receive free grocery delivery on all orders of $ 35 or more, plus free shipping on other items from Walmart.com with no minimum required. Walmart + costs $ 98 per year or $ 12.95 per month, after a 15-day free trial, and most orders are eligible for next-day or two-day shipping.
In addition to free shipping, Walmart + subscribers get a couple of extra benefits: 5% off fuel purchases at Walmart and Murphy USA gas stations and Scan-and-Go purchases in the store, to speed up the checkout process with the your smartphone.
On the other hand, it is also easy to get free shipping for Shop Walmart.com without paying any subscription fee. Most of the non-food items on the site are suitable for free shipping in two days without Walmart + subscriptions, as long as each order reaches the minimum purchase of $ 35.
Cost: $ 98 per year or $ 12.95 per month after that 15 days free trial
Faster delivery: The day after
Minimum purchase: $ 35 for shopping, $ 0 for other items
Extra: 5% discount at partner service stations
Other options: Free 2-day delivery with $ 35 purchase
Target and Shipt
of destination Send the subscription service it normally costs $ 99 per year and offers members free, fast, unlimited delivery on orders of $ 35 or more. However, there are some offers for the holiday season. Now until December 27, 2020, special Send promotions are offering a one-year subscription for $ 49 to new subscribers or half-price passes that give three deliveries for $ 13.50 (normally $ 27) or five deliveries for $ 20 (normally $ 40). All of these deliveries still require a minimum purchase of $ 35, and there is a $ 7 fee for alcohol orders.
Shipt subscribers can get same-day or one-day delivery of groceries and other goods sold by Target through the service, and new subscribers can try Shipt for four weeks for free. If you're a regular customer of Target, be on the lookout for an even more generous free trial – during the 2020 winter holiday shopping season, we've heard of people offering a free trial of Shipt that lasts a full six months.
Shipt subscribers don't just shop at Target alone, mind you. Members can also get delivery from retailers such as Costco, CVS, Petco, and Office Depot, although there are sometimes mark-ups when ordering from a store other than Target, which owns Shipt.
Depending on your shopping habits, you may not really need a Shipt subscription to get free Target delivery fast enough. Anyone with a Target RedCard, available as a credit or debit card, already gets free shipping on non-grocery purchases on Target.com, and many items on the site can be delivered quickly (two days). There is no minimum purchase required, no annual fee for the Target RedCardand shoppers get a 5% discount on all Target purchases as a sweet bonus.
If you don't have a RedCard or Shipt subscription, you can still get free two-day shipping on most Target purchases, but there is a $ 35 minimum purchase requirement.
Cost: $ 99 a year after 4 week free trial
Faster delivery: Same day
Minimum purchase: $ 35
Extra: Delivery to other resellers, such as Costco and CVS
Other options: Free 2-day shipping for RedCard holders
Amazon and Amazon Prime
It's pretty obvious how to get fast free shipping from Amazon – all you need is a Prime subscription, and you're good to go. Prime subscribers get multiple free shipping options, including grocery delivery in as little as two hours from Amazon Fresh or Whole Foods, and same-day, one- or two-day delivery on most other things bought on Amazon.com. In some cases, a minimum purchase of $ 35 is required for Prime members to be eligible for the fastest delivery at no cost.
For most people, Amazon Prime costs $ 119 per year. But there are ways to pay less, starting with a 30 day free trial for new members. There's probably no better time of year to test Prime and see if you like it than the holidays, when you're more likely to take advantage of free shipping (and streaming Amazon Video movies and TV shows while you're taking off from work. ). You can also subscribe to Prime on a monthly basis ($ 12.99) and only pay for it during key times of the year when you actually use it. Yet another way to save is with the special 50% discount, available to eligible students, EBT debit card holders, and others who receive government assistance.
If you're not a Prime member, free shipping on Amazon is still available on most purchases with a Minimum order $ 25. Keep in mind that non-Prime members shouldn't expect free shipping to be fast – Amazon generally says delivery is within five to eight days with this option – but, anecdotally, many of these deliveries are completed within days. Additionally, non-Prime members should be careful when doing virtual checkout – Amazon constantly pushes customers to sign up for Prime, and when that mission fails, the site often refers to a "standard" shipping option, which carries a fee. Buyers must then select the "FREE" option, which will have the slowest delivery.
Cost: $ 119 per year or $ 12.99 per month thereafter 30 day free trial
Faster delivery: Same day
Minimum purchase: None or $ 35
Extra: Unlimited streaming of video and music content
Other options: Free (slow) shipping with $ 25 purchase
Best buy
Best Buy offers free next day shipping on thousands of articles. While there is a $ 35 minimum purchase requirement, it's a fairly easy-to-reach brand for the types of electronics and appliances that most people buy from this retailer.
Please note, however, that not all items are eligible for free shipping. If something is not available at a nearby store or warehouse, you may not be able to ship it for free. Larger items, including televisions measuring 51 inches or larger, are also likely to be subject to shipping charges. If your order has a high delivery cost, check for free curbside pickup at your local Best Buy.
Cost: $ 0
Faster delivery: The day after
Minimum purchase: $ 35
Other options: Free collection at the side of the road
Macy's
From now until December 10, every Macy's buyer gets free shipping with as little as $ 25 Buy. (Normally, a minimum of $ 49 is required.) If you make purchases using a Macy's credit card, you receive free shipping on all orders from the site, with no minimum required, throughout the year.
How fast are these Macy's free shipping options? They only qualify for "standard" delivery, which is generally completed within three to six days. For faster shipping, including same day delivery option for certain items, you will need to pay. Fees vary widely, from $ 10 to $ 26 depending on shipping speed, your Macy's cardholder status, and availability.
Cost: $ 0 or vary
Faster delivery: Same day
Minimum purchase: Usually $ 25 to $ 49
Other options: Free standard shipping with $ 25 purchase
ShopRunner
Finally, consider ShopRunner if you are looking for fast free shipping. ShopRunner is a service that offers free two-day delivery from over 100 retailers, including popular places to shop for gifts like Bloomingdale's, American Eagle, J. Jill, Under Armor, Tommy Hilfiger, Brooks Brothers, TaylorMade, Lenovo, and Peet's Coffee. Members also get free return shipping from participating retailers.
A ShopRunner subscription normally costs $ 79 per year, but it's easy to get a free subscription. If you sign up with any American Express or Mastercard credit card, membership is free indefinitely. Others can sign up for a right away ShopRunner free trial which lasts a full year before you are charged.
Cost: $ 0 or $ 79 per year
Faster delivery: Two days
Minimum purchase: Usually none
Other options: Most retailers also have their own free shipping promotions
More money:
How to get cheap holiday shipping and make sure your gifts arrive on time
From fake gift exchanges to "free" Star Wars toys, these are the most devious Christmas scams yet
The Best Online Grocery Delivery Services For Your Money – A Comprehensive Guide To Rates, Pricing, And Availability