Inclusive development mantra
---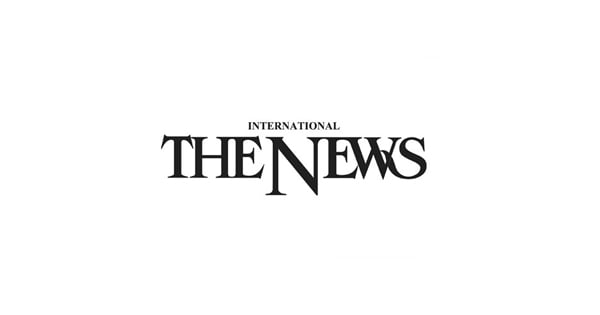 A country's budget, in addition to estimating annual revenue and expenditure, offers the possibility of improving the well-being of the population through fiscal management.
On June 11, the current government announced its fourth budget with a total expenditure of 8,487 billion rupees and gross receipts (tax and non-tax) of 7,909 billion rupees. The budget is supposed to be growth-oriented, with additional demands for "bottom-up" approaches to poverty reduction and greater inclusion in the development process. As a result, a package of measures, including business incentives, an increase in the PSDP, social protection for marginalized groups, loan facilities for low-income households, support for SMEs, etc. is proposed in the budget. Despite these measures, success in terms of inclusive growth or development strongly depends on how these plans are executed or how these incentives are reached to the disadvantaged segment of society.
What does inclusive growth mean? The World Bank defines "inclusive growth" as "the pace and pattern of economic growth, which are linked and assessed together". Alternatively, inclusive growth has four components – the pace of economic growth, poverty reduction, distributive justice or inequality reduction, and productive employment. Regarding the pace, economic growth in Pakistan has exceeded growth projections, with GDP growth of 3.96% in 2020-2021 against a target of 2.1%, despite the retrograde effects of Covid-19 . This growth rate is even higher than the previous two years (2.08 and -0.47% in 2018-2019 and 2019-2020, respectively). Increasing remittances and higher growth rates in large-scale manufacturing and wholesale and retail trade are the contributing factors in this regard.
This recovery is encouraging, but it needs sustainability in two ways. First, it requires continuity to contain our budget and current account deficits which have been a regular feature of our economy over the past two decades. Second, it should be self-sufficient, with increased investment and capital accumulation in the country. Given a 4.8% growth target for 2021-2022, with a claim to put the economy on track to a 6-7% growth rate over the next two to three years, the government increased the PSDP by 61%, allocating 900 billion rupees to the federal PSDP and 1.235 rupees to the provincial PSDP.
The fiscal stimulus deserves to be appreciated, but it must contribute to the pace of growth by improving infrastructure and social sector development and by creating an environment conducive to private sector activities. The effect of private sector incentives should be similar. For example, around Rs119 billion of support to industries and individuals in terms of relief from customs duties (Rs42 billion), sales tax and federal excise duties (Rs19 billion), tax on income (Rs58 billion) would stimulate economic activities in the country. Similarly, allocations of 12 billion rupees to SMEs, a reduction in capital gains tax on shares from 15% to 12.5%, the elimination of withholding taxes on about eight types of services would further encourage private sector companies in the country. In short, we have paved the way for accelerating the pace of growth, provided we have sufficient control over structural bottlenecks and institutional rigidities.
Amid the Covid-19 pandemic, poverty in Pakistan has increased. According to recent World Bank estimates, based on the lower middle income poverty rate ($ 3.2 per day), poverty in Pakistan stood at 39.3% in 2020-2021. Likewise, it is 78.4% based on the upper middle income poverty rate ($ 5.5 per day). In addition, based on the international poverty line of $ 1.90 PPP 2011 per day, the incidence of poverty fell from 4.4% to 5.4% during the period 2020-2021, with more two million people falling below this poverty line. All of these estimates suggest a worsening of the poverty situation in Pakistan.
With the aim of reducing poverty or alleviating low income households, 260 billion rupees has been allocated to the Ehsaas program, with a focus on 14 different categories including widows, orphans, poor, unemployed, needy students and special citizens of society. In particular, 50 percent of this amount is claimed to be spent on women in order to enhance the empowerment of women in the country.
In addition to social safety nets, support to low-income households through interest-free commercial loans of Rs 500,000, interest-free loans of Rs 200,000 for tractors and machinery, and Rs 2 million in loans low interest rates for housing construction should help improve the welfare of low-income households. However, in the Pakistani context, reaching vulnerable or marginalized groups is not a simple task. Alternatively, the government should work effectively on the design and target elements before final disbursement in order to avoid inclusion and exclusion errors in this regard.
With regard to distributive justice; Pakistan's National Human Development Report (NHRR) 2020 shows that the income share of the richest quintile is 49.6%, compared to just 7% for the bottom quintile. Another decomposition of income-based inequalities shows that the income share of the poorest 1% is 0.15%, compared to 9% of the richest 1% in 2018-2019. Likewise, the income of the richest 10 percent of the Pakistani population is more than 30 percent higher than that of the total income of the poorest 40 percent of the population.
These statistics suggest that Pakistan should transfer 23 percent of income from the richest two quintiles to the poorest three quintiles to ensure an equal distribution of income among all quintiles. In terms of the Human Development Index (HDI), the value of human development for the richest quintile is 0.698 against only 0.419 for the poorest quintile.
Amid such huge inequality, Pakistan's performance on the health and educational aspects of human development is miserable. For example, Pakistan's infant mortality rate is 55.7 per 1,000 live births, compared to an average of 26 for the rest of South Asia. Likewise, the under-five mortality rate is 67.2 per 1,000 compared to around 32 for the rest of South Asia. A similar comparison prevails in terms of population growth rate, life expectancy at birth, etc.
When it comes to education, Pakistan's adult literacy rate is only 60%, compared to an average of around 74% for the rest of South Asia, women fare less although their male counterparts. All of these contribute to Pakistan's low HDI rank – 154th out of 189 countries, with an HDI value of 0.557. Despite these statistics, cumulatively we spend less than 5% of GDP on health and education. In the budget, the combined allocations for health, higher education and the SDGs amount to 142 billion rupees, which is only about 1.67% of the total budget. We need to increase spending in these sectors in order to reduce inequalities or ensure distributive justice in society.
Finally, productive employment is defined by the ILO as "a job where the return to work is sufficient to allow the worker and his dependents a level of consumption above the poverty line". In other words, the productive employment deficit takes two forms: the working poor and the unemployed. The unemployment rate is estimated at 8.83% for 2020-2021, with the number of unemployed reaching 6.65 million, which, again, is worsened by the Covid-19 pandemic. Likewise, according to the ILO, the average monthly earnings of employees in Pakistan are only Rs19,269, which is lower than the minimum wage forecast in the 2021-22 budget. This reflects how Pakistan faces a shortage of productive jobs besides having issues like lack of skills, forced labor, child labor or safety at work etc.
The emphasis on growth-oriented strategies, industrial sector incentives, CPEC-related projects, Special Economic Zones (SEZs), etc. should generate employment opportunities in the country. Likewise, focusing on SMEs and lending facilities to low-income households would further enhance these opportunities. Also, programs like "Kamyab Jawaan", "Hunarmand Program", "Youth Entrepreneurship Scheme", "Start up Pakistan" are good initiatives, but there are no explicit allocations in the budget for these programs. .
The writer is an associate professor at the Pakistan Institute for Development Economics (PIDE), Islamabad.