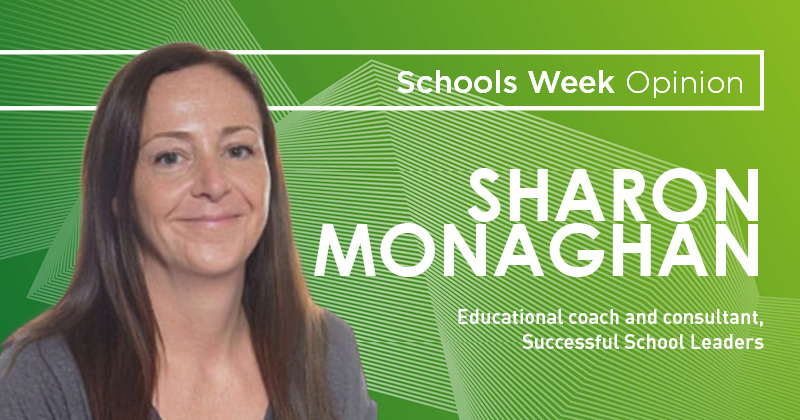 risks and opportunities for women in schools
The pandemic has exacerbated factors that already prevented women from taking up leadership positions, writes Sharon Monaghan, but it has also created a chance for real change
A report released by Dr Helen Kelly last November read grimly on the effect of the pandemic on school leaders. Of the 721 people polled, 70% said there were times in 2020 when they came close to breaking point, and 67% admitted that their working life had a negative impact on their health.
But while the experience of the last year has been incredibly difficult for everyone in schools, it is the women in the workforce that concern me particularly. In my role of supporting female teachers hoping to land SLT positions, I hear firsthand what prevents them from applying. And I hear a lot more than usual.
Gender inequality in education predates Covid of course. This is reflected in the gender pay gap, but also in the number of women in SLTs. According to the DfE school workforce census in 2021, while women represent 75% of teachers, they only represent 67% of school leaders. "This has been constant over time," says DfE.
My work is an offer to reduce this gap. But now there is a disturbing trend among my clients: Passionate and experienced women who would be an asset to any speech-language pathologist are not applying for the leadership positions they were previously looking for.
A common reason is burnout and not just theirs. A client told me, "My manager is on the verge of failure. It is outdated. I look at her and I'm like, 'Why do I want to apply for a job if I'm going to end up like this?' I've heard this feeling ring out too many times to count.
For some, the turbulence of the past year has caused them to question the competence of their school leadership ̶ to respond to changing government directives, to create plans for the ebb and flow of restrictions and to support the well-being of their staff. Of course, they also question the commitment and ability of the DfE to make these policies a priority.
Workload and gender equality programs are intertwined, and both have suffered
Then there is the age-old juggling of motherhood and work commitments, evidenced over the past year by the experience of trying to manage their own children's home learning while providing an apprenticeship to their own children. distance and / or on-site learning with high levels of staff absence. Months with little to no quality time with their loved ones and neglecting their own well-being has caused them to reassess their ambitions. Some will only consider jobs closer to home. Others wonder not only if a speech therapist role would hurt their family life, but also if teaching is the right career for them.
And those who want to move forward have seen a dramatic drop in the number of jobs available. A report from Gatsby, SchoolDash and Teacher Tapp tracked the number of job postings posted by schools from September 2, 2019 to April 6, 2020. Compared to the same period the previous year, there were 2,000 job postings. less job. The report suggests that continued uncertainty may cause teachers to choose to stay in their roles "rather than seeking[ing] promotions or careers in other sectors ". By implication, those with SLT ambitions will find fewer vacancies.
An update to this report is due, so we'll know more about the impact of the pandemic on the workforce soon. In the meantime, one thing is clear: not enough was done before the pandemic to ensure that teachers – and particularly the women who are part of them – have the resilience to deal with the disruption. Workload and gender equality programs are intertwined, and both have suffered.
What was – and is – required is nothing less than a culture change. And that could be the silver lining of the whole episode. Flexible working, a focus on well-being, and capitalizing on workload reduction efforts that the pandemic has forced schools to undertake will become expectations.
Unless schools and the DfE are ready to embrace this new culture, they will deprive the system of bright new leaders as more and more women vote with their feet.