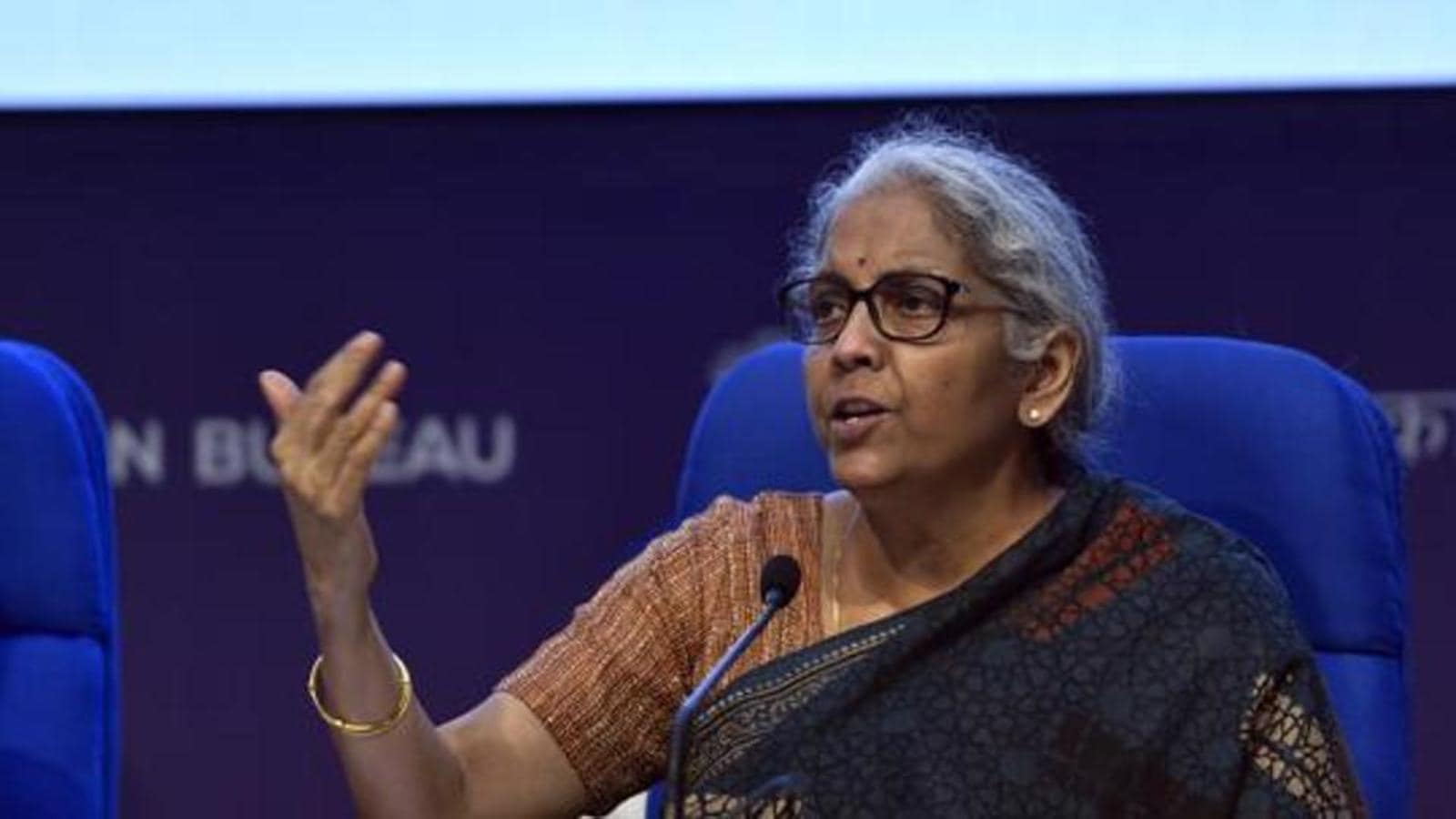 The NMP will protect the chessboard and the citizens
The National Monetization Pipeline (NMP), prepared by NITI Aayog, was launched on August 23 by Minister of Finance Nirmala Sitharaman. NMP aims to create a virtuous circle of "developing, commissioning, monetizing and investing" in national infrastructure.
India remains hungry for new physical infrastructure in every sector imaginable. It is working to fill the infrastructure gap and this catching-up game, compared to other large countries, always requires more financial resources. The construction of new infrastructure has two constraints for any country: access to patient, predictable and cheap capital; and execution capacity, where government and private agencies can undertake several high profile projects simultaneously.
NMP aims to meet these challenges. This will help the government to gain initial access to capital through interested private parties. These investors, in turn, will maintain and operate the monetized assets, generating cash flow, but also build technical and human resource capacities in the infrastructure sector. This virtuous circle of increasing resources, in turn, will help the government invest in new infrastructure immediately, without waiting for annual budget allocations for capital spending.
Essentially, the existing, risk-free assets, which are part of the four-year monetization pipeline, will help build execution capabilities for entirely new new assets. This "active perspiration" is both innovative and productive. The government monetizes the rights to operate and maintain assets, not their ownership. Each instance of monetization will involve tailor-made contract design, terms and conditions, and payment structures.
Since its launch, the initiative has attracted some criticism. But a closer look at the concerns shows that they are unfounded and tend to throw the proverbial baby out with the bathwater.
One criticism is that there will be an execution risk in such a large program. That such risk is inherent in the concept is tautological – which is exactly why NPM does not take a one-size-fits-all approach.
Each asset will require a contract designed so that the government receives current fair value from monetization, while private parties have sufficient operational flexibility and regulatory visibility.
In fact, given that the terms of the contract can be 25 years or even longer, the interest of bidders in the assets will itself be a good indicator to demonstrate that potential investors are confident in the regulatory stability and certainty in the future. long term.
A second criticism is that taxpayers have already paid for these public goods – and, so, why should they have to pay a private party again to use them? When an individual buys an apartment from a builder, the buyer always pays the maintenance to the housing company.
When driving on a toll road, the user pays additional user fees. NPM does not introduce any new financial responsibility for taxpayers and, in fact, represents a more focused 'user pays' structure. If a stadium in Delhi is not monetized, taxpayers across the country will pay for its upkeep. But a monetized stadium is only paid for by those who access Delhi facilities. It's a much better way to generate operating income.
The third criticism is that there may be no investor interest. On the contrary, India, as an investment destination, had two of its best years of foreign direct investment in fiscal year 2019-2020 ($ 74 billion) and fiscal year 2020-21. ($ 81 billion). This fear seems unfounded, especially since the hypothesis can only be tested in the material and not in the abstract. With global liquidity conditions still favorable, NPM represents a pro-cyclical intervention at the right time.
The fourth criticism arose out of skepticism about a suboptimal contractual and legal framework to make such a plan a success. Again, this objection is both premature and generic. The contractual framework remains what it is, with or without NPM. Strengthening judicial processes is an ongoing work, and any gains will flow naturally and automatically into the design and execution of the NPM. In fact, anecdotal evidence from the Insolvency and Bankruptcy Code (IBC) supports this positive feedback loop theory. The IBC shows that even transformational and comprehensive legislative interventions can be made nimble and self-correcting based on past experience.
The fifth concern is that a few business houses will capture the bulk of the assets offered under NMP. Instead, recent experience suggests that public-private partnerships now involve transparent auctions, a clear understanding of risks and rewards, and an open field for all interested parties. The NMP actually provides granular visibility over four years to potential investors, who can decide what interests them and when, and therefore can prepare their own strategies to win the offer in a transparent manner.
The idea of ​​asset monetization has already been tried by the National Highways Authority of India and the Power Grid Corporation of India in various forms. Even at the state level, the Mumbai-Pune highway is maintained by a concessionaire against toll charges. In the NMP design, too, there is no sale of family jewels – a transfer of rights in lieu of financial consideration has been a common tenancy principle used in the financial world since time immemorial.
As global economic conditions remain volatile and uncertain, the increase in financial resources is a bold, constructive and confident policy statement. It signals to the world that India is open for business with the interests of the public treasury and the citizens firmly protected.
Aashish Chandorkar is Designated Advisor at the Permanent Mission of India to the World Trade Organization. Nimish Joshi is Director, Smahi Foundation of Policy and Research
Opinions expressed are personal
Please log in to continue reading
Access exclusive articles, newsletters, alerts and recommendations
Read, share and save articles of lasting value